If you have a child protection concern please speak to Mrs Robinson, Headteacher or Mrs Maskell, Safeguarding lead, on office@ickleshamcp.e-susex.sch.uk or 01424 814448.
Are you concerned about a child?
Acting quickly can make all the difference.
If you think a child might be suffering neglect or abuse, it can be difficult to know what to do. But your action is vital in making sure that child gets the help they need.
If you are concerned about a child in East Sussex call the SPOA (Single Point Of Advice) on 01323 464222.
For serious out of hour concerns that cannot wait until the next day, contact the Emergency Duty Service on 01273 335906 or 01424 724144
You may also find information on the East Sussex County Council Children and Families page. 
Domestic Violence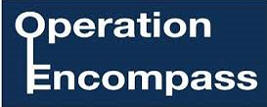 Domestic violence is on the increase and causes terrible harm to victims and the associated children.
It is everyone's responsibility to ensure it is eradicated.
As a consequence, the school will work with the Police as part of 'Operation Encompass' where details of domestic violence incidents will be shared with the school.
When children are witnesses to the incidents or the aftermath then it can seriously harm their mental well-being. This is not acceptable. There should be no incidents and if it does occur it should be reported immediately.  The school will support families and signpost to outside organisations who can help and support.